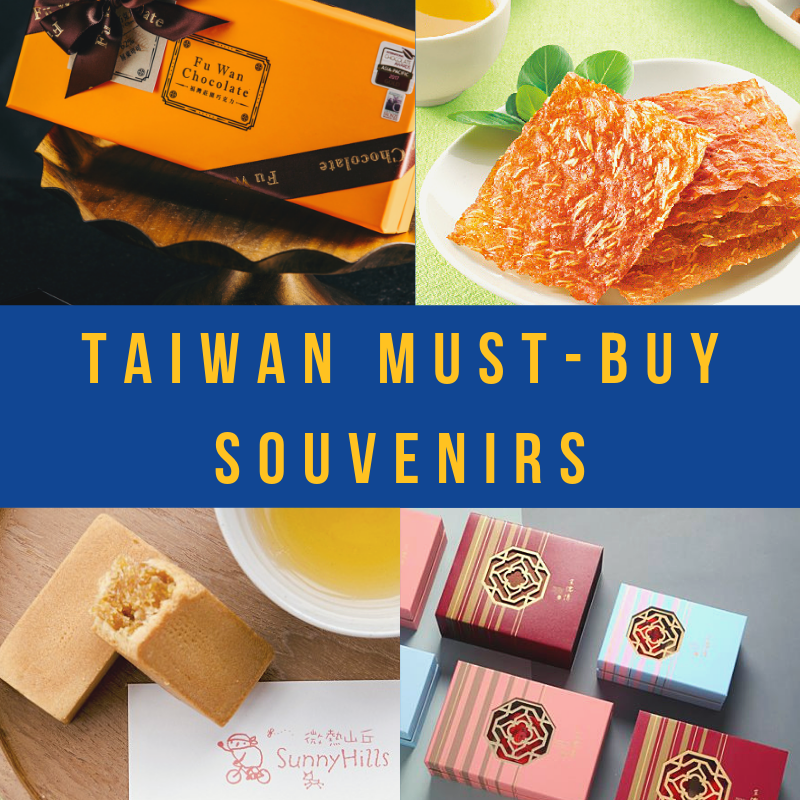 (The pics are from the brands' offical websites)
Travelling in Taiwan and don't know what to bring back home when you leave?
Or you are Taiwanese going abroad trying to bring some local delicacy to share with foreign friends?
There's a famous Chinese saying goes "The gift is trifling but the thoughtfulness is profound."
Anyone understands the joy of taking something home to share with friends and family.
The food is just a perfect chance for you to introduce about the local culture or amazing experiences you have had.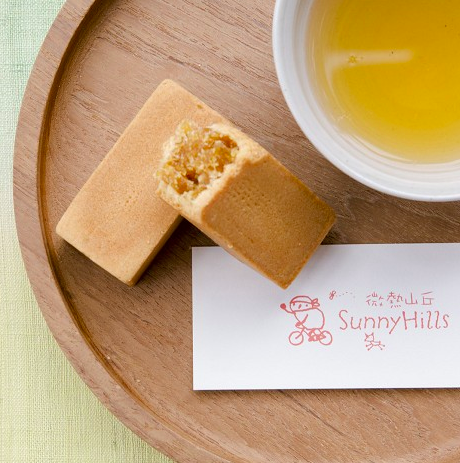 (The photo is from Sunnyhills website)
Sunnyhills Pineapple Cake
Everyone knows that pineapple cake is Taiwan's favorite. It's a buttery pastry with a deliciously sweet pineapple paste at its center.
Using local pineapples, Sunnyhills team specialize in turning fresh Taiwanese fruit into delicious snacks which will remind you the
taste of home. Highlighting the authentic and natural making process and the delicate packaging, Sunnyhills soon cached the
eyeballs of many.

(The photo is from Wang Dechuan facebook page)
Wang Dechuan Tea House
Taiwan is known for its tea culture, but where to buy the most authentic tea since there are so many tea shops on the street?
Wang Dechuan Tea House's history can date back to last few centuries, and they use freshly picked dew-absorbed tealeaves,
and specifying different fermentation processes for various teas, to fully release their flavor and aroma.
Its famous rad tea tins are beautifully designed with Chinese culture, and are loved by many foreign tourists.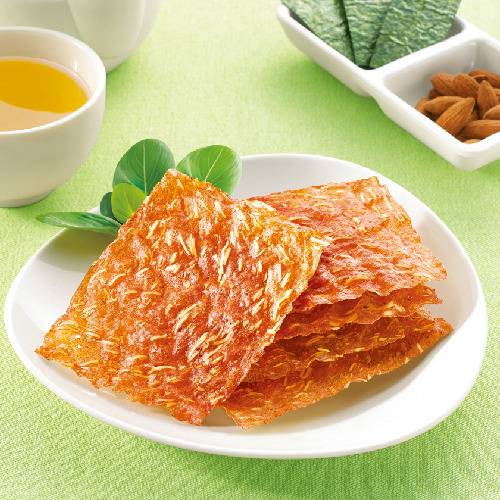 (The photo is from Kuai Che's website)
Kuai Che Pork Paper/Pork Jerky
Pork Paper/Pork Jerky is definitely one of Taiwanese people's favorite pastime snacks.
When ever going out camping or hiking or simply on a road trip, you can find someone bring this simple yet well-loved snacks.
The nearly paper-thin pork chops are just-sweet-enough, super crunchy and really addictive.
Like potato chips, they're not really filling yet so satisfying that you can mow through half-a-bag without even noticing.
Kuai Che is the most famous old brand making this legendary snack.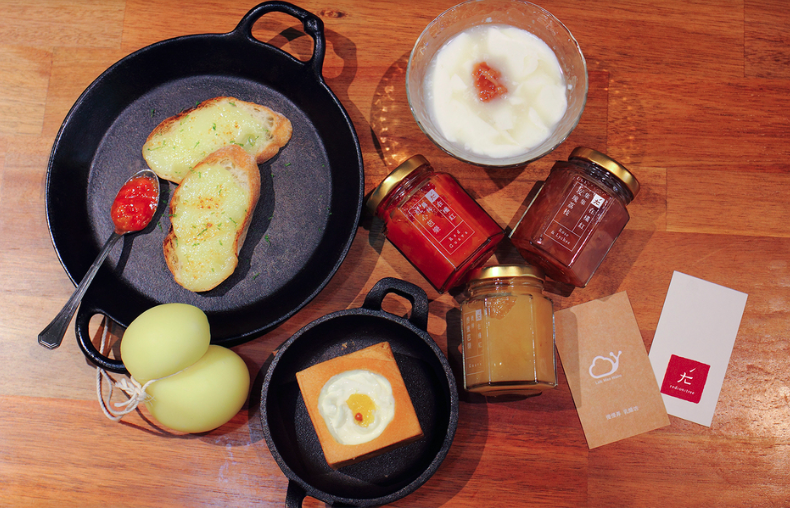 (The photo is from Red onTree Jam Website)
Red on Tree Jam
Taiwan is known as "The Fruit Kingdom" for the bountiful varieties of fruit that grows year-round.
Red On Tree Jam is famous for its artist jam. They used the finest fruit – They wash, peel, slice, and sugar cure the fruit before
boiling them; in order to capture the taste and aroma of fruit at its freshest state – and embodied the spirit of artisan, presenting
the beauty and uniqueness that lies in the fruit of Taiwan to the buyers, always enchanted people with its alluring scent and savory
taste.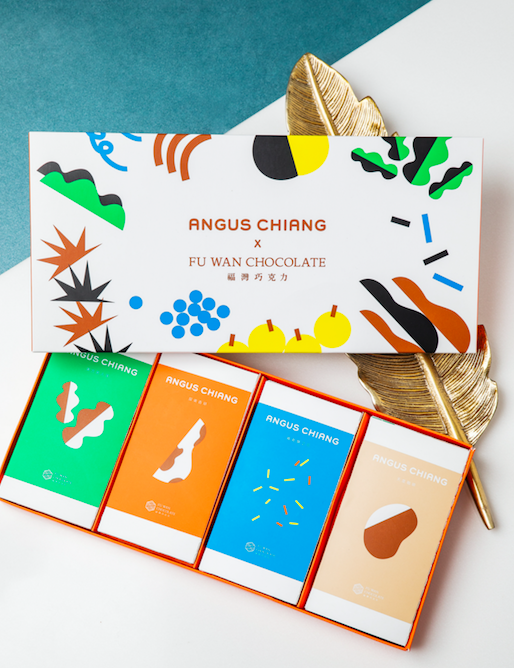 Fuwan Chocolate
Sourcing high quality Taiwan cacao locally and premium cacao beans from around the world,
Fu Wan specializes in bean-to-bar and tree-to-bar chocolates. It fuses chocolate and Taiwan's signature ingredients to create fresh,
delicate and charming new flavors. Since 2017, Fu Wan has won numerous international awards, including ICA and AOC Gold
Medals, and earned worldwide recognition for its exceptional effort in propelling the "Oriental Cacao."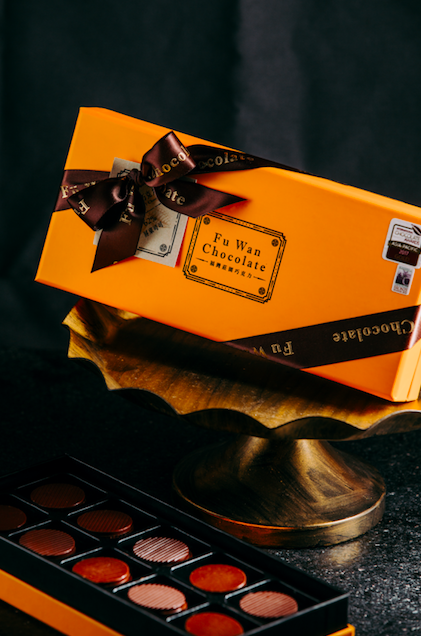 Have you taken notes for these must-buy souvenirs?
We hope this article helps you to answer the age-old question of what souvenirs to bring back from Taiwan.
The Top 5 snacks we recommend here are not only delicious treats ever but also contain meaningful and cultural significances
so you can share with the loved ones!